How publishers can make reading experiences that parents feel 'more positive about than Angry Birds'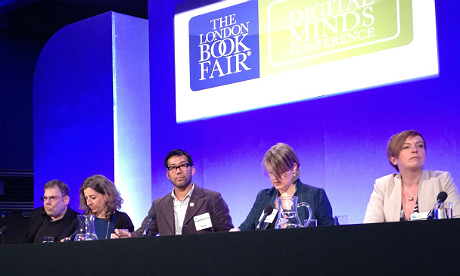 For much of the book
publishing
world, the move to digital is all about e-books. That brings big challenges (and regulatory scrutiny) around distribution deals and pricing, but less around the actual content and design.
For children's books, it's a different story. The text-centric e-books market has seen children's publishers turning their picture-books into
apps
.
A session at the London Book Fair's Digital Minds conference explored the implications with panelists from publishers Macmillan,
Penguin
and Nosy Crow, and transmedia production firm Starlight Runner Entertainment.
The key theme: making great book-apps for children is very different from making books: it's a collaborative process requiring animators, coders, musicians and above all storytellers with a feel for interactive narrative.
"It's a much more collaborative process," said Kate Wilson, managing director of Nosy Crow, which has made critically acclaimed apps based on Cinderella and The Three Little Pigs, as well as its own Bizzy Bear books.
"It's hard to look at any of our apps and say 'this person made that'… It has, so far, to make a rich experience required more input from many many different disciplines."
Eric Huang, publishing director at Penguin's media and entertainment division, said his company is signing up developers and animators to create picture-books, and launching them as apps before physical editions. "The new breed of authors isn't necessarily coming from a literary background," he said. "They're still storytellers."
Starlight Runner president and chief executive Jeff Gomez, who has worked on franchises including Pirates of the Caribbean, Tron, Halo, Transformers and Hot Wheels, predicted the rise of "the new children's book rock stars" – writers who understand the fundamentals of interactive design.
However, he warned that this is about much more than "the equivalent of Choose Your Own Adventure… thinking interactivity means choosing through some kind of branching format".
Full piece at the Guardian.